What is Intraday trading in stock market.
What is intraday trading ?
Ashish and Sachin both of trade in the equity share market. Sachin is a beginner and wants to know about the intraday trading.
Ashish explains, intraday trading implies buying and selling security's on the same day every day the price of the security say the Reliance precinct on fluctuates an intraday trader profits from this price and drop of price which offers huge return.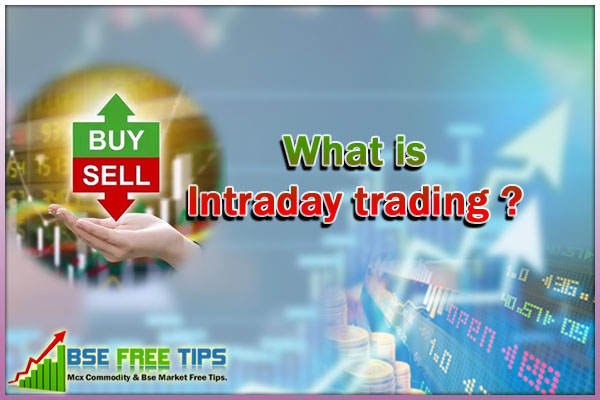 The intraday trader also get the benefit of margin funding whereby they can do transactions of up to ten times that their a/c value the which goes taking intraday trading poses a risk of lost but there are major limits losses.
Whenever Ashish trade intraday his monitor the market closely. The option of using a stop loss can reduce the loss of.
Basic Rules of Intraday Trading
An unexpected movement can wipe all your investment in a few minutes. Hence, it is important to keep in mind a few intraday trading basics while carrying out intra day trading. Do not trade in the first hour as the opening range is established during that time. The fluctuations of this range can help to identify the intra day trend. Move with the market trend as it allows potential for a greater profit if the trend continues. Another basic rule is to fix entry price and target levels. Set a stop-loss limit so that your losses will be curtailed if the share drops. Also, withdraw if your desired profits are met. Stick to your plan and carry trade in a disciplined manner.