<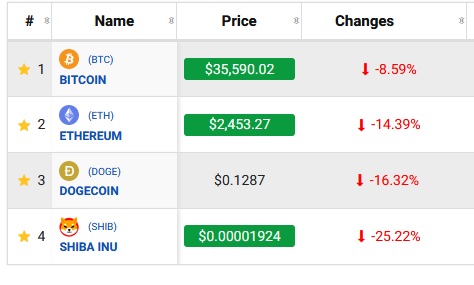 The global cryptocurrency market capitalisation dropped from $1.88 to $ 1.7 trillion during the last 24 hours while the trading volume surged from $66.35 to $126 billion.
The decentralised finance (DeFi) cryptocurrency market cap surged 123.14 percent to $120.97 billion. Value of stablecoins stood at $115 billion, representing nearly seven percent of the market. Stablecoins are tied to an asset – such as the dollar or any other fiat currency or gold – to stabilise their price.
Bitcoin's market dominance remained nearly flat at 40.51 percent and the asset was trading at $36,579 levels today morning.
In rupee terms, Bitcoin fell over seven percent to trade at Rs 29,63,463, while Ethereum fell nine percent to Rs 2,11,277.4.