Nifty 50 firms likely to post a growth of just 6.7% in Oct-Dec bottom line
The Nifty 50 companies are expected to report moderation in top line growth for the third-quarter of FY 19 on account of slowing momentum in some sectors and a stronger growth base in the previous year's corresponding quarter. The growth may be faster in the fourth-quarter as the benefit of lower raw material costs to manufacturing companies is expected to reflect fully by then.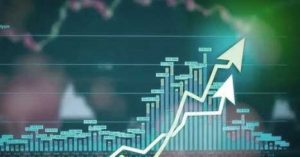 According to ETIG estimates, the aggregate revenue is likely to grow at an eight-quarter low of 7.5 per cent ye ..
Read more at: economictimes.indiatimes.com