What Is Sensex, BSE , NSE and Nifty?
What does the Sensex, BSE, NSE and Nifty mean?
Suresh is the average investor in the stock exchange. Likes to share some basic funds and there are two major stock exchanges with this knowledgeable friend in india. National stock exchanges and bse as NSE Bombay Stock Exchange. bse is that the oldest stock market in Asia, while NSE is that the largest in the country. Sensex and niftyare indices or indicators that give general thought about whether or not or not most stocks have moved up or down. Sensex is sort of a measuring system with BSE market sentiments. therefore if a Sensex grows then the high prospect's stock of the listed company on bse is essentially increasing the neat register market sentiments for NFE  therefore if the neat grows then the high prospect stock worth of the listed company on NSE will go up to a good extent .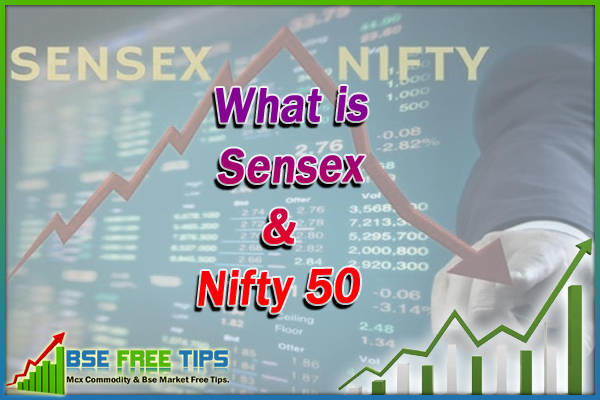 What are shares?…
[dropcap]E[/dropcap]xample : Naresh had five lacks rupees with him but steal needed another five lack implementing the plan expansion to resist some money. Naresh gave up fifty percent of the company ownership and issued five hundred shares price set of these one thousand each. Fifty people decided to buy 10 shares for each by investing rupees ten thousand. these meet each of them 1% shareholder in Naresh company after five years. Naresh company has grown malty fold it is now valued at 1 core rupees. Each investor who bought 10 shares has also multiplied his ten thousand rupees investment to one lacks. Shares some portions of the company. which can be bought by an individual any invested in buy shares of publicly traded companies like.
Meet Vijay he owns a medium sized company in Mumbai to expand his business outside. Mumbai Vijay would need Rs. 1cr to the races amount Vijay decided to sell of part of business to the public might be issuing shares throw in IPO. When company issue the Stock market shares in for the first time. That it is done to an IPO whoa initial public offering. Vijay decided to the sell ten percent of his 10 crore company by issuing Rs. 1 lacks shares that price set rupees hundred each. This share listed on the stock exchange for the public to buy and that time Vijay businesses flourished and the share price of the company increased. The investors who bought shares throw IPO. Sold their shares higher prices and make great profit.
[box type="warning" align="aligncenter" ]Declaimer : This is only our personnel Advise more detail and information check it official site : NSE BSE[/box]